About F# and fsharpConf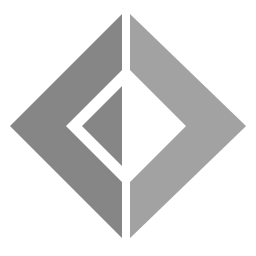 F# is an open-source, cross-platform, functional first programming language. F# makes it easy to solve complex problems with simple code. It integrates smoothly with existing .NET code bases. And... it makes coding fun again!
F# has an active open-source community building on a wide range of tools for web programming, data analytics, testing, cloud computing and much more. At fsharpConf, we want to bring some of the community together in a single-day online event!
The fsharpConf conference is organized by the F# community and supported by the F# Software Foundation. The event is the fourth edition, following a successful fsharpConf in 2018, 2016 and 2020. It was originally inspired by dotNetConf and we are excited to be continuing this great tradition of virtual events, and we are proud to have started it before it was cool!
Recordings from previous editions
Can't wait for this awesome new content? Check out the great talks that we recorded at fsharpConf 2016, fsharpConf 2018 and fsharpConf 2020 covering the SAFE stack, quantum computing, F# type providers, distributed computing with F#, the geometry of Abu Dhabi Louvre and much more!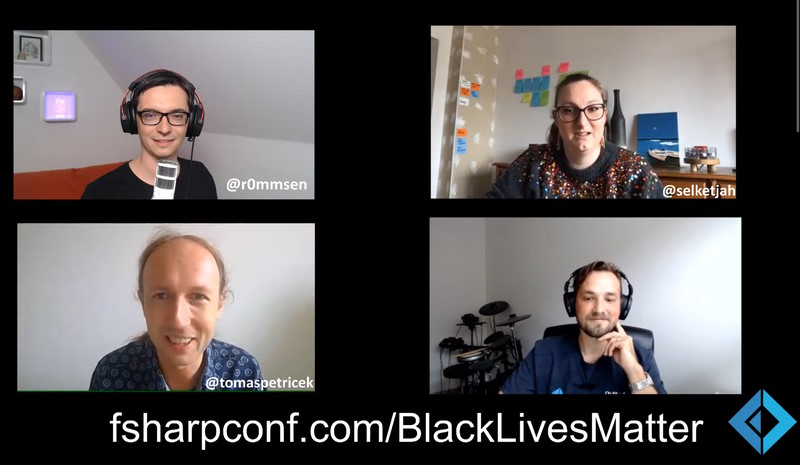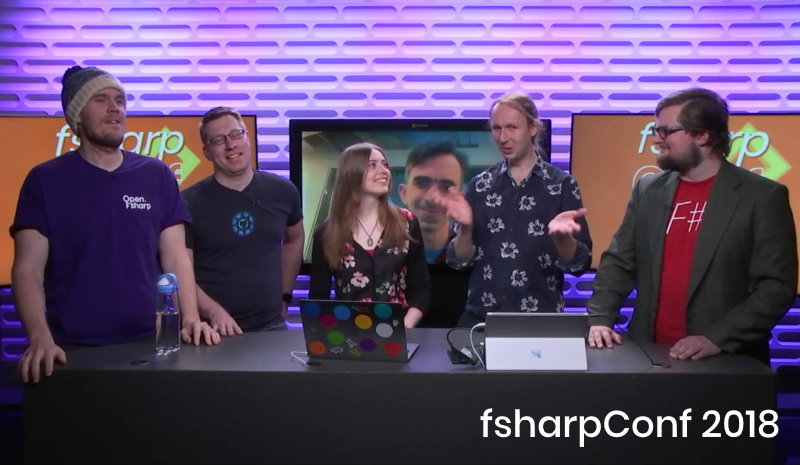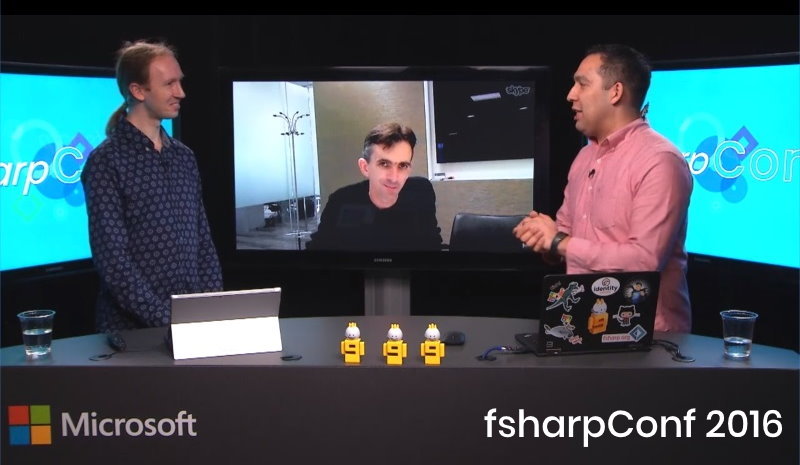 The fsharpConf team
Thanks to Gien, Roman & Roman for making the fsharpConf 2020 a reality, to Lena, Phillip, Seth, Golnaz and David for making fsharpConf 2018 and fsharpConf 2016 happen and to the dotNetConf team for an inspiration. Thank you to everyone who said nice things about the first three editions of fsharpConf and motivated us to do it again!